Do You Need To Upgrade Your IT?
Your company relies on technology to maintain its daily operations. From your computers to your phones, printers, servers, and more, your company would be unable to operate without these technologies. However, it is all too common that the maintenance of essential items in the workplace gets forgotten, resulting in unreliable equipment. At Assett, our experts provide managed solutions to take the responsibility of maintaining this equipment off your hands, allowing your company to focus on achieving its goals while operating at maximum efficiency. If you are unsure where to start, we offer free assessments of your infrastructure to highlight the areas that would benefit from an update or a managed service plan. Some signs that your company is due for an IT assessment are:
Loss of Data
If you have recently lost data, this is a sign that your company does not have reliable backups in place. Without reliable backups, you are putting your company at risk of data loss from a power outage, breach, or other disaster. At Assett, we understand that your data is valuable, which is why we offer automatic backups of your technology to protect your company. This way, you can focus on operations knowing that your data is protected in case of emergency.
Staff Complaints
If you have been receiving an increased number of complaints from staff about their devices, this is a tell-tale sign that your infrastructure is due for an upgrade. Complaints may include slow systems, system crashes, loss of data, outdated software, and more. Even if you have not been receiving complaints, it is important to get feedback from your employees to identify issues that may have arisen in your equipment. At Assett, we provide your company with a free audit of your IT infrastructure to assess your current systems, and where we would recommend making upgrades to your infrastructure.
Expensive Bills
Energy costs

Outdated technology uses more energy to run and process information, resulting in an escalating energy bill for your company. Also, older equipment typically runs hotter and uses more energy to keep cool. New technology runs cooler and is more energy efficient. Therefore, upgrading your equipment will be more economic for your company in the long run.

IT costs

Outdated technology runs at a higher cost than new equipment because it requires more updates and repairs. These costs build up over time and can blow out of control very quickly. As Assett, we reduce the costs of outdated infrastructure through our comprehensive technology management solutions. We manage the maintenance of your equipment, including an upgrade every three years to keep your technology within warranty. This helps you maintain the costs of your company's technology.
Downtime
If you have been experiencing increased downtime due to unresponsive systems, this is likely due to outdated software. Not only does downtime affect your company's operations, but it is also demotivating to employees, lowering morale in the workplace. During system downtime, you will also lose money as you need to pay your operating and labour costs even if no work can be completed while you wait for servers to restart. This can also impact on your company's reputation as customers will experience delays or be unable to contact you when needed.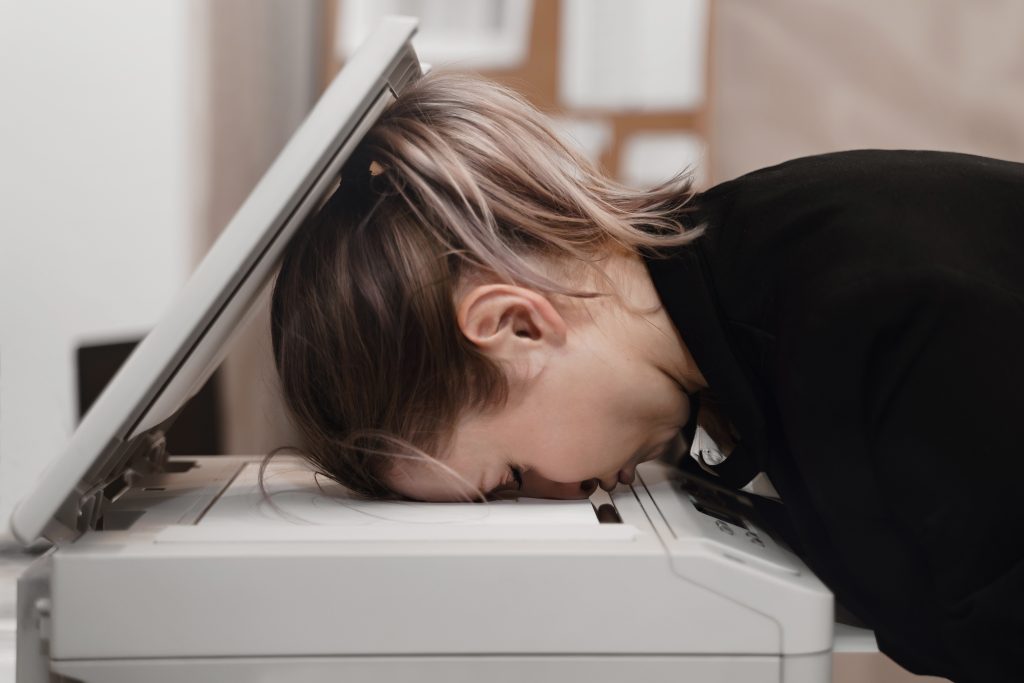 Reduced Productivity
As a result of using slow and outdated systems, you will notice that your workplace efficiency has been going downhill. This will, in turn, affect your image as customers will notice the delays and inform others not to go with your business. This puts you at a high risk of losing your customers, as they are more likely to choose companies with efficient, sophisticated systems. Chat to our experts today about how we can help you maintain productivity in your workplace.
Company Growth
If the scale of your company's operations has grown, you will need different technology to suit your company's changing needs. As your company grows and develops, your IT infrastructure needs to meet these advancements. Contact us at Assett to organise a free audit of your infrastructure to assess how we would recommend upgrading your systems to ensure your technology is able to keep up with your company's growth to maintain maximum efficiency.
Your System was Breached
Finally, if you have experienced a breach, this is a clear sign that you need to review your company's infrastructure. Even if this breach did not greatly impact your operations, it a sign of deeper issues that need to be amended. Read more about common types of breaches here. When you experience a breach, you need to undertake a complete system check, replace old hardware, update software, and improve your security immediately. Our experts provide managed IT services to provide your company with proactive measures to help your company recover after an attack and prevent these attacks from occurring.