In your workplace, the use of your printer or copier is an everyday task that is vital for the smooth operation of your company. However, if you are not mindful of your usage, the cost of using these machines can easily add up and get out of control. Here are our top tips for reducing printing costs without sacrificing operations in your company:
Preview Documents Before Printing
By previewing your documents before selecting 'print', you have the opportunity to amend any errors in the file. Errors may include formatting, typos, font sizes, many things that you would not usually notice until the document has been printed. This can be a big money saver in the long run, especially for larger documents.
Print in Black and White
On average, coloured printing costs 10x more than black and white printing. By switching to black and white printing where possible, you save money with every page you print.
Print Double Sided
Use less paper by printing documents double sided when possible. Not only does this reduce your costs by cutting back your paper usage, it is also better for the environment.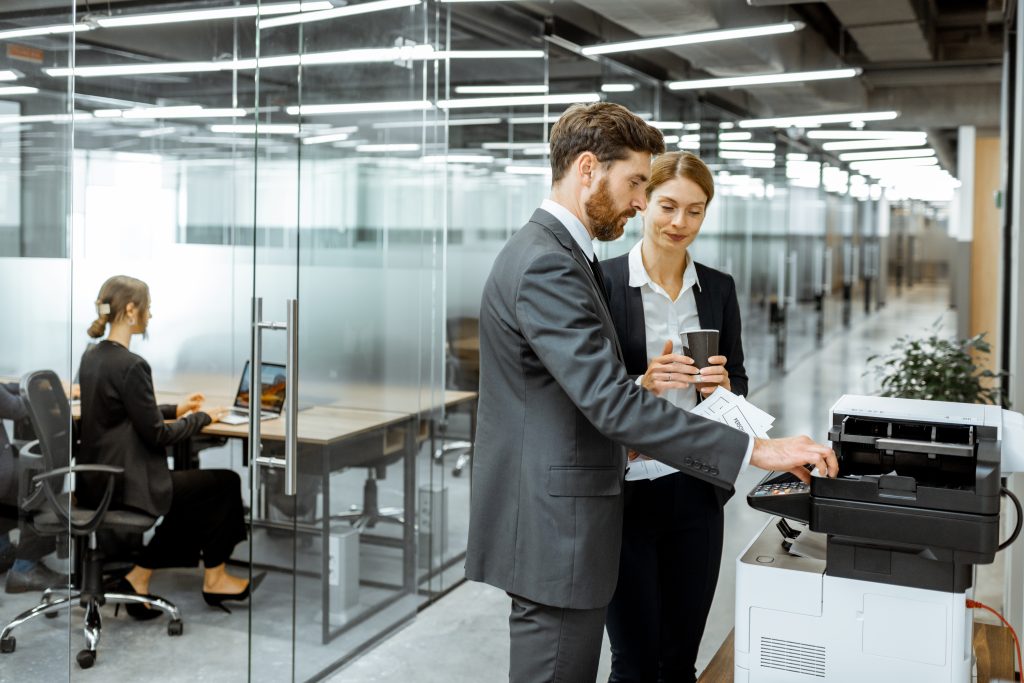 Use Digital Files
When printing a finalised document, select 'Print to PDF' instead of a printer. This will save your document as a digital file that can be shared via email or the cloud. Digital documents are typically more convenient than hard copies as they cannot be lost or damaged.
The same applies for copying documents, instead of copying a document to share with another person, multi-function devices allow you to scan and email them directly to a recipient of your choice. This is another way to save paper and ink, while also protecting the document from being lost or damaged.
Use an Ink Saving Font
Did you know that the font you choose affects your overall printing costs? Research shows that Arial uses 31% more ink than Century Gothic. Other cost effective fonts include Times New Roman and Calibri.
"the average person printing around 25 pages a week would save $20 a year by using Century Gothic for all documents. A business or heavy-duty user printing 250 pages per week would save around $80 for the year. And large companies with multiple printers could potentially save hundreds of dollars a year."
Use A Managed Service Provider
As a managed service provider, every device supplied by Assett Professional Services comes with our award-winning supply, management and maintenance service. As our customer, you will not waste your time worrying about your device running out of toner or breaking down. We manage the machine so you can focus on running your business and achieving your goals.
By switching to us as a managed service provider, your operating costs will reduce as our services include troubleshooting, preventative maintenance, and downtime reduction. To discuss the best managed service options for your company, get in contact with us today.