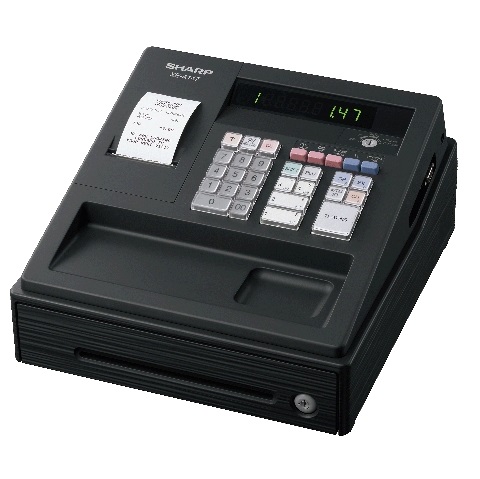 Entry level cash register, available in both black & white, compact and portable, this register weighs only 4.5kg.
This registers features include an LED display , 8 programmable departments , a thermal printer with graphic logo printing, an SD cart slot for easy data transfer and program backup, it also has the option to add a rechargeable battery if you ever needed to use the register where there was no power source.
This register is ideal for small business' including coffee shops, school canteens & market stalls.
Price $420.00
Includes GST, programming & 12 month's warranty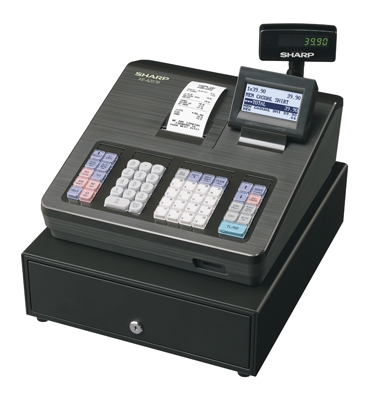 This cash register is a lot larger than the XEA147. Some features that make it stand out include that it has 99 nameable / programmable departments and a 5-8 line LCD display. This model also has an SD card slot for easy data transfer. It also features a full size cash drawer with five bill compartments and 8 coin compartments. The register has 32 raised department keys which can either be left open or preset as items of your stock.
Price $749
Includes GST, programming & 12 month's warranty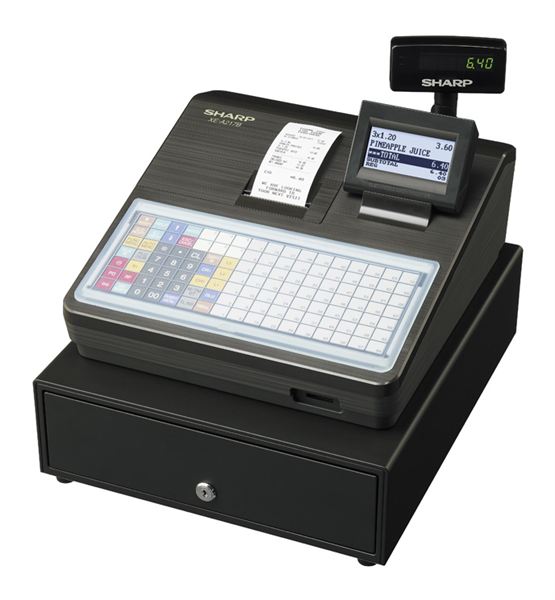 This cash register is very similar to the XEA207. It is functionally the same; however the XEA217 features a flat keyboard, with 3 levels of 70 product keys and an additional 2000 PLU's that you can look up, this register has plenty of space for all your stock to be programmed into it.
This register is extremely easy to use as all/majority of your stock will have its own labeled key programmed with the correct descriptive name & price.
The register is a good choice for restaurants and stores with itemized stock.
Price $949
Includes GST, all programming, delivery & 12 month's warranty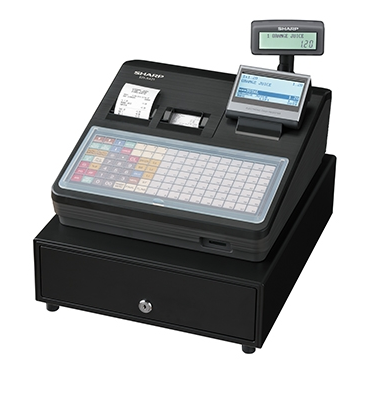 This register has all the features, including the flat keyboard of the XEA217, again with 3 levels of 70 product keys but this model also has an additional 20,000 PLU's and a barcode scanner option for speedy and accurate product entry.
With extra features usually only available on high end registers, the ERA421 is ideal for the hospitality market. The table management system enables full table tracking together with a sophisticated bill separation menu that allows bills to be split by item, number of persons, or amount. For the fast food market, there's a useful feature for assigning each order its own incrementally increased reference number.
This register also allows you to add on additional kitchen printers – an easier way to manage your orders, it also features an additional built-in receipt printer for your electronic journal and a bright 10 line operator display and a 2 line customer display which can also show scrolling messages such as greetings and special offers.
RRP $1,249
Our Price $1,049
Includes GST, all programming, delivery, installation, staff training and 12 month's warranty

Issues with an existing register?

No problem, in the meantime we are also happy to service, repair and provide consumables for your current cash register.
Our experienced service team specialises in Sharp/Casio ECR's, but we are happy to assist with most other makes and models. We offer both workshop and on-site services throughout the Illawarra, Southern Highlands & the Campbelltown Area. We also stock a range of Receipt Rolls & Ink ribbons to suit most makes & models. Phone our office on 1300 95 01 02 for any enquiries.
Maybe it's time to upgrade to a POS system?
Point of sale (POS) is an integral part of every successful business. When used correctly it can be invaluable in sense of the reports and control it offers your business. Every customer and every dollar your business makes goes through your point of sale, so it only makes sense that having a good system should be a priority.
Technology is changing; and it's having a huge impact on businesses across all industries and it's making people's lives easier. The basic cash register is no more – POS systems are not only easier to use, but can also take care of all your stocktakes and inventory management, process a large range of reports and graphs, generate purchase orders, manage your customer database and even integrate with 3rd party accounting, membership, reservation, e-commerce and other software that your business may already be using.
The time saved from not doing things manually will literally pay for the new system. Not to mention how much easier it will be when you want to add/change items and prices. It's time to throw out that old cash register and start making the most out of your business!
Why Assett professional services?
Point of sale is never a 'one size fits all' solution, which is why here at Assett we have partnered with a range of the best hardware and software suppliers to ensure you are purchasing the POS system that really will work best for you. We like to work face-to-face with our clients and the first discussion we have is to determine the needs of your business, talk about your current sales process and then see what is really going to work for you, because we understand that every business is different.
We then put together a solution focusing on quality & affordability that will not only meet all your needs now but also provide high levels of flexibility for the future. We assist you every step of the way - our packages include programming, setup, installation & staff training.
So why wait? Give us a call on 1300 95 01 02 to arrange your obligation free discussion on how a new POS system could improve your business!
And don't be scared of the price tag – complete systems for small businesses start from just $100/month (that's less than the price of a cup of coffee a day!)