Point Of Sale solutions for restaurants
At Assett we provide quality Point Of Sale (POS) solutions tailored to each industry. For restaurants our POS features include:
Table map
Item alert levels
EFTPOS integration
Employee log
Handheld ordering
Kitchen printing
MYOB accounting interface
Scheduled reports
Stock control
Call us now on 1300 95 01 02 to find out how simple and cost effective it can be to upgrade to our POS systems.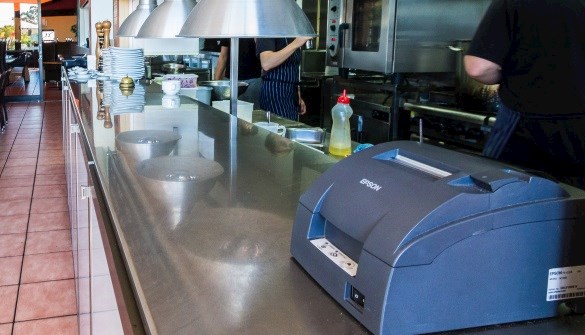 You can save staff the hassle of walking from the table or terminal to the kitchen to deliver an order, with kitchen printing making the trip for you. The chef will no longer waste time trying to understand the scrawls of frazzled floor members. Each order will be clearly printed and can be on duplicate dockets. Why not use handheld ordering and save the staff even walking to a terminal?
The Idealpos system has the ability to print to many printers at the same time, separating a single order automatically into the different sections where dockets may be required.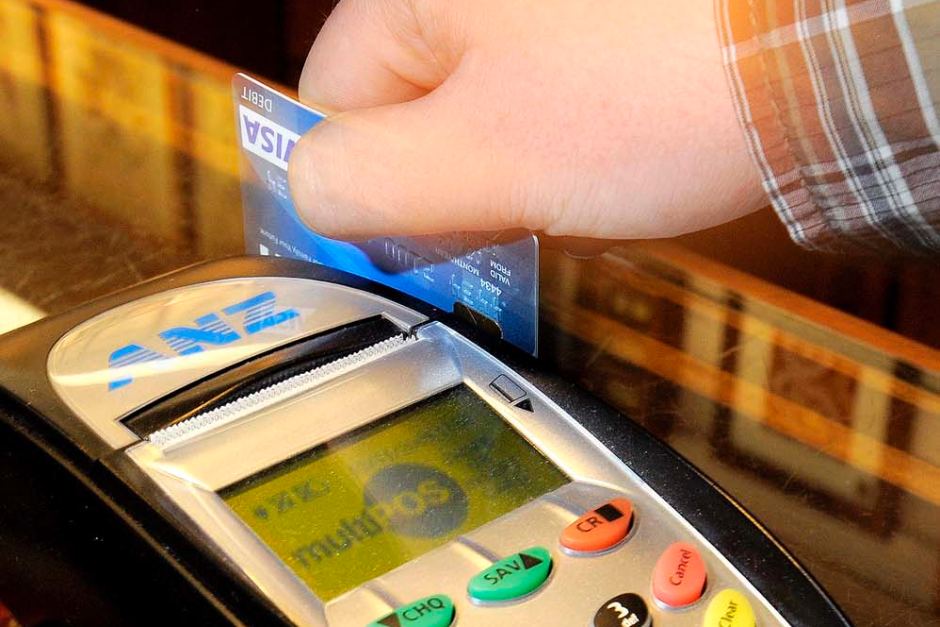 Idealpos supports almost all major interfaces to EFTPOS terminals in Australia. When you connect your EFTPOS devices to your Point Of Sale system you eliminate a step where operator error could occur, as well as making processing electronic payments easier for your staff.
The EFTPOS machine will connect to the bank and return an approval response if the transaction is successful. This means that your staff can finalise the sale with the click of a button.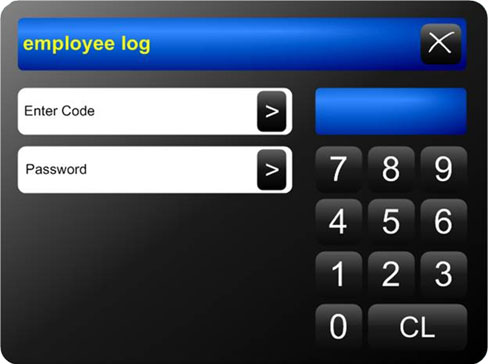 Our POS solutions have the ability to log and keep track of each employee's working hours.
Staff can each be assigned a unique password for added security. Staff members with the permissions of managers or supervisors have the ability to edit the employee log if required. This log can be printed out to assist in the calculation of the number of hours worked in order to do payroll. An average hourly rate can be set for each employee so you can quickly calculate the amount spent on wages over any given period of time.
Scheduled reports, stock control and MYOB accounting interface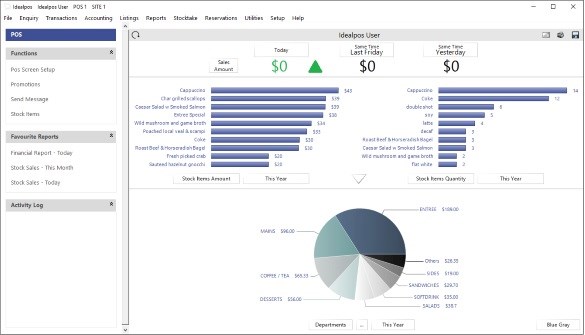 Our POS solutions allow you to schedule reports to be printed or emailed at specific dates and times. These reports are highly customisable and easy to use. Financial data, product sales, hourly sales, trend reports and stock reports are just some of the reports available to you with our system. Idealpos can also interface with an online reporting system to provide up-to-date key performance indicators across any number of sites.
Stock control is available as standard in the Idealpos system. The stock control feature allows you to manage the inventory of stock including write-offs and stock transfers, generate purchase orders and set recommendations for re-orders levels. To assist with this, Idealpos can also support an iPhone or iPad app that allows you mobile stock management tools.
Assett's Idealpos has the ability to interface with MYOB accounting software. It can directly transfer sales, payments and supplier invoices to MYOB. General ledger accounts in MYOB are linked to sales and purchase categories in Idealpos, along with other POS functions.
Sales and banking figures from each POS terminal are consolidated in the end sale period function by performing an end of shift at each POS terminal. Once the banking figures are collected the sales and banking totals are sent directly to MYOB.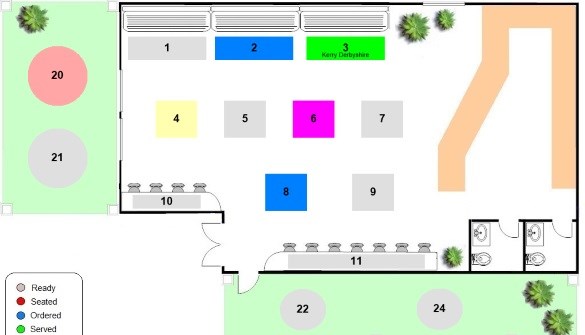 The graphical table map is so flexible that you can upload your floor layout to be represented on screen. Staff can easily align themselves to their sections and new staff can quickly grasp where tables are located to help their service speed.
Coloured indicators on the table show the location of staff members at a glance, as well as the current table status. The iPad app handheld ordering is also capable of displaying this map which helps increase service speed.
With Assett's Idealpos table map you can:
·         Split bills
·         Print bills
·         Transfer tables
·         View a summary of all tables
·         Enter orders using seat numbers
·         Access reservations
·         Make tables inactive
·         Modify the table map
·         Set alert times
·         Produce reports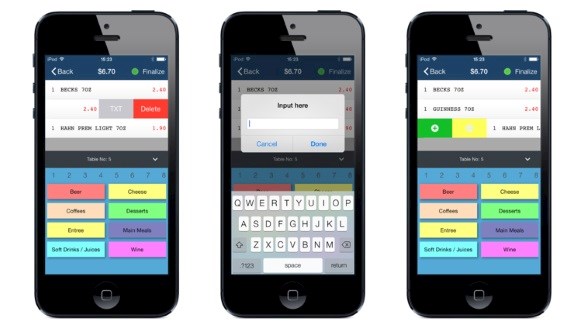 To help make the most of your service times and staff efficiency, Idealpos has a mobile app that allows staff to take orders on a handheld device or compatible tablet.
Table status indicators will display on the app so staff no longer need to be near a POS terminal to see how each table is doing. It is also easier to build items in the app itself using the tabs and grids that are already programmed into many databases instead of needing to use menus.
The iPad version of the app will go a step further and allow you to view the entire graphical table layout. You can set the app to customer ordering which will set the display to allow the customer to take the device and enter their own order, freeing time for your staff to perform other tasks.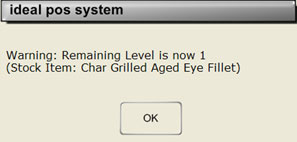 Item alert levels can be set on any product even before opening the doors, notifying staff of the remaining levels of items available to be sold.
The current levels of the item can be configured to show on the button itself or it can just provide an alert when the levels are running low. You can decide at what stock levels you wish to set this feature.